Flames! Flames! Flames! 8-1-2008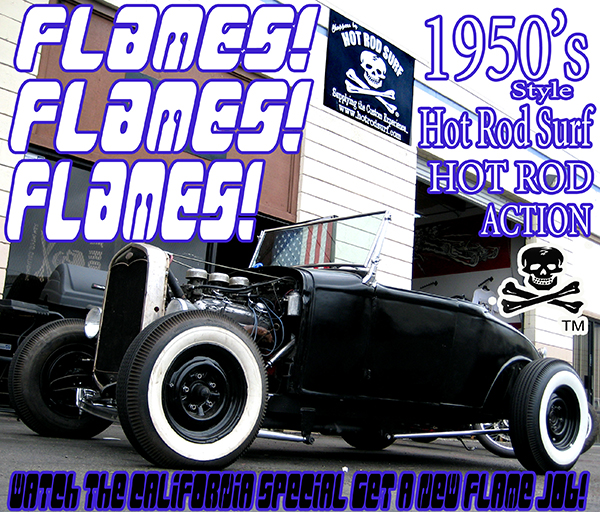 The 1931 Ford roadster dubbed 'The California Special' entirely built by Mark Whitney Mehran at the Hot Rod Surf headqauteres in San Diego, CA for the upcoming book on How To Build A Traditional Hot Rod (Hot Rod Surf Publishing) just got a fresh set of flames. The California Special was built from vintage parts as a period correct hot rod from 1957 Southern California. Here are some photos of the new flame job being applied by MWM.
MWM uses the new MWM Signature Series Pinstriping Brush tm to lay down a pinstripeline around the new white flame job!