MWM Book Signing at Areobooks-Autobooks Burbank, CA 3/17/07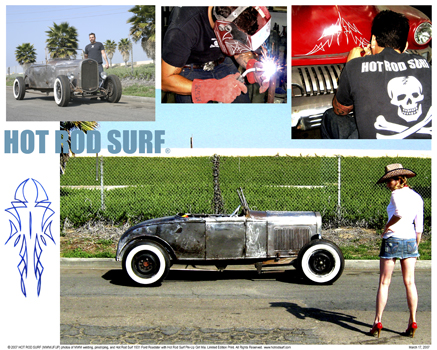 After getting the proper paperwork in line MWM, JP, and JF tuned up MWM's No.1 Race Machine HD Chopper, JF's 1930 hot rod Skullator and JP's 1968 Work Beast work truck and headed up the coast to the coolest hot rod book shop in all of southern Cali for a special MWM book signing event for Hot Rod Surf 100% Genuine and Hot Rod Pinstriping Techniques with Hot Rod Surf. Autobooks/Areobooks is filled with unique hot rod, automotive, and aeronautic literature and DVD's and is a super cool place to check out if you are a gear head and into machines and the people who live them. Some of the hot rod scensters at the event where Hot Rod Surf Pin-Up Girl Mia (who is featured in the limited edition photo print made especially for the event), Hot Rod Surf Pin-Up Girl Megan (who is featured with a pin-up spread in 100% Genuine and stars in the upcoming Hot Rod Surf DVD vol.2), local industrial t-shirt designer Max, hot rod painter Keith Wessner, model truck designer Dept-187, Rick from MotorPress Guild/Speed TV, The aeronautic "Cannibal",film set 'go to guy' Ryan, and super host Doug from Aerobooks/Autobooks, as the event was rapping up Jay Leno showed up with his 29 Duesinberg!
(Pictured Above) Limited Edition 8x10 photo print featuring MWM and Hot Rod Surf Pin-Up Girl Mia with the latest Hot Rod Surf 1931 Ford Roadster which will be featured in the upcoming 'How To' book by MWM on building traditional hot rods (Hot Rod Surf Publishing).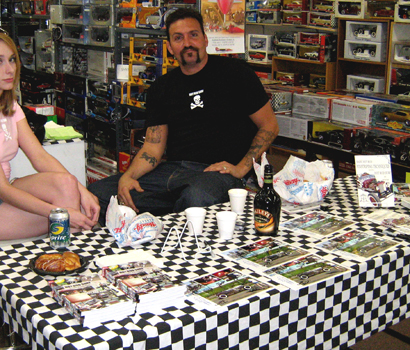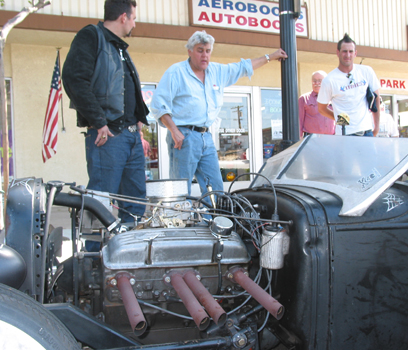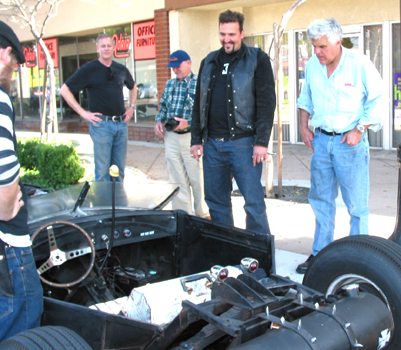 MWM & Jay Leno and Skullator?!!!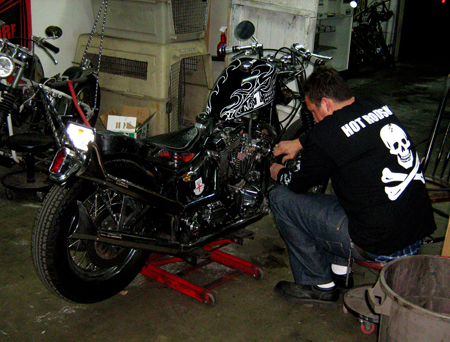 MWM tuning up the chopper for the trip to Burbank.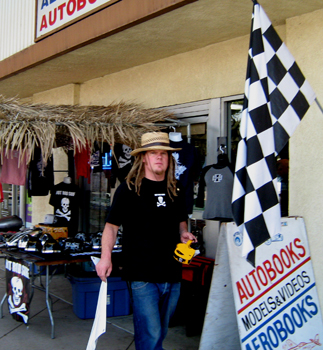 JP setting up and manning the Hot Rod Surf beach hut and bringing some coastal vibe to Burbank!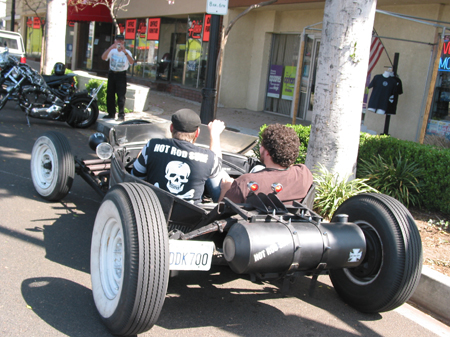 Some of the Areobooks Crew even took a test spin in JF's Hot Rod Surf road machine Skullator.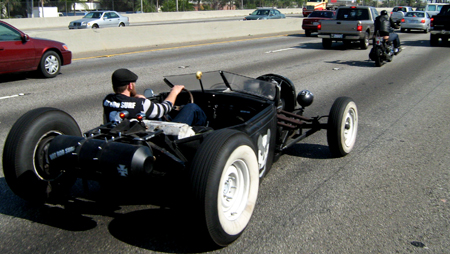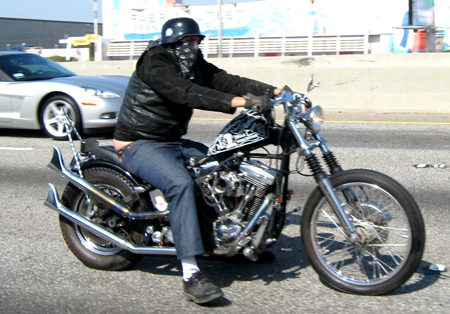 Heading back down to SD we hit the L.A. traffic. Once we hit upper OC it was smooth sailing back to Hot Rod Surf Headquarters in San Diego.
Here are some additional photos from super cool car dude Doug from Areo/Auto books……